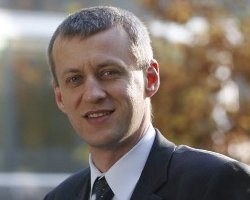 Financial statement analysis and common stock valuation
If you are an investor who values fundamental analysis, you are in the right place. If you need comprehensive financial ratios, read on. You already know that the analysis of financial statements allows you to buy cheap and sell high, now it's time to put it into practice. Stock Analysis on Net is here for you.
---
Today, try for free:
Stock price trends estimated using linear regression.
The dividend discount model (DDM) is a technique for estimating the value of a share of AutoZone Inc. common stock issue as the present value of all future dividends.
Measures the income of AutoZone Inc. relative to its revenues and invested capital.
Measures how efficiently AutoZone Inc. generates revenues from its investments in fixed or total assets.
The cash flow statement provides information about AutoZone Inc. cash receipts and cash payments during an accounting period, showing how these cash flows link the ending cash balance to the beginning balance shown on AutoZone Inc. balance sheet.
Free cash flow to equity is the cash flow available to AutoZone Inc. equity holders after all operating expenses, interest, and principal payments have been paid and necessary investments in working and fixed capital have been made.
CAPM is a theory concentrated with deriving the expected rates of return on risky assets based on the assets' systematic risk levels. Systematic risk is the variability of returns that is due to macroeconomic factors that affect all risky assets. It cannot be eliminated by diversification.
Comprehensive income is the change in equity (net assets) of AutoZone Inc. during a period from transactions and other events and circumstances from non-owners sources. It includes all changes in equity during a period except those resulting from investments by owners and distributions to owners.
The assets reports major classes and amounts of resources owned or controlled by AutoZone Inc..
Liabilities and stockholders' equity components shown as percentage of total liabilities and stockholders' equity.
AutoZone Inc. operates in 2 segments: Auto Parts Stores and Other.
---
What's new
---
Most visited companies…