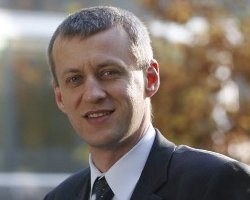 Financial statement analysis and common stock valuation
If you are an investor who values fundamental analysis, you are in the right place. If you need comprehensive financial ratios, read on. You already know that the analysis of financial statements allows you to buy cheap and sell high, now it's time to put it into practice. Stock Analysis on Net is here for you.
---
Today, try for free:
Stock price trends estimated using linear regression.
Liabilities and stockholders' equity components shown as percentage of total liabilities and stockholders' equity.
To calculate EBITDA analysts start with net earnings. To that earnings number, interest, taxes, depreciation, and amortization are added. EBITDA as a pre-interest number is a flow to all providers of capital.
Measures the adequacy of a Moderna Inc. cash resources to meet its near-term cash obligations.
The dividend discount model (DDM) is a technique for estimating the value of a share of Moderna Inc. common stock issue as the present value of all future dividends.
Evaluates revenues and output generated by the Moderna Inc. assets. Operating performance ratios describe the relationship between the Moderna Inc. level of operations and the assets needed to sustain operating activities.
Examines Moderna Inc. capital structure in terms of the mix of its financing sources and the ability of the firm to satisfy its longer-term debt and investment obligations.
Measures the income of Moderna Inc. relative to its revenues and invested capital.
Measures how efficiently Moderna Inc. generates revenues from its investments in fixed or total assets.
The assets reports major classes and amounts of resources owned or controlled by Moderna Inc..
The income statement (statement of earnings) reports on the performance of Moderna Inc., the result of its operating activities.
---
What's new
---
Most visited companies…