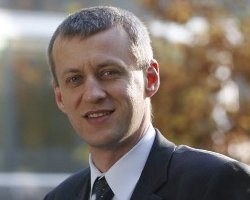 Financial statement analysis and common stock valuation
If you are a successful investor, you are able to take advantage of stock exchange potential for extraordinary profit, you always buy undervalued companies cheap and sell them expensive after their price has risen, you don't need to go inside. You will certainly not be interested in the Stock Analysis on Net.
---
Today, try for free:
Main items of NVIDIA Corp.'s financial statements.
Free cash flow to equity is the cash flow available to NVIDIA Corp.'s equity holders after all operating expenses, interest, and principal payments have been paid and necessary investments in working and fixed capital have been made.
Evaluates revenues and output generated by the NVIDIA Corp.'s assets. Operating performance ratios describe the relationship between the NVIDIA Corp.'s level of operations and the assets needed to sustain operating activities.
The FCFE valuation approach estimates the value of equity as the present value of future FCFE discounted at the required rate of return on equity.
NVIDIA Corp.'s solvency ratio calculated as total debt divided by total shareholders' equity.
Measures the income of NVIDIA Corp. relative to its revenues and invested capital.
---
What's new
---
Most visited companies…
---