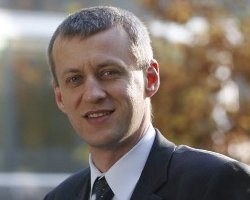 Financial statement analysis and common stock valuation
If you are a successful investor, you are able to take advantage of stock exchange potential for extraordinary profit, you always buy undervalued companies cheap and sell them expensive after their price has risen, you don't need to go inside. You will certainly not be interested in the Stock Analysis on Net.
---
Today, try for free:
Examines Walmart Inc. capital structure in terms of the mix of its financing sources and the ability of the firm to satisfy its longer-term debt and investment obligations.
Walmart Inc. operates in 2 regions: U.S. operations and Non-U.S. operations.
Measures the income of Walmart Inc. relative to its revenues and invested capital.
Measures how efficiently Walmart Inc. generates revenues from its investments in fixed or total assets.
Financial reporting quality relates to the accuracy with which Walmart Inc. reported financial statements reflect its operating performance and to their usefulness for forecasting future cash flows.
Aggregate accruals deriving measures of the accrual component of Walmart Inc. earnings.
The cash flow statement provides information about Walmart Inc. cash receipts and cash payments during an accounting period, showing how these cash flows link the ending cash balance to the beginning balance shown on Walmart Inc. balance sheet.
Assets components shown as percentage of total assets.
The assets reports major classes and amounts of resources owned or controlled by Walmart Inc..
Free cash flow to the firm is the cash flow available to the Walmart Inc. suppliers of capital after all operating expenses have been paid and necessary investments in working and fixed capital have been made.
---
What's new
---
Most visited companies…
---