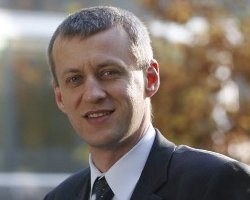 Financial statement analysis and common stock valuation
If you are a successful investor, you are able to take advantage of stock exchange potential for extraordinary profit, you always buy undervalued companies cheap and sell them expensive after their price has risen, you don't need to go inside. You will certainly not be interested in the Stock Analysis on Net.
---
Today, try for free:
The P/BV ratio is interpreted as an indicator of market judgment about the relationship between a company required rate of return and its actual rate of return.
The income statement (statement of earnings) reports on the performance of Home Depot Inc., the result of its operating activities.
Home Depot Inc. liquidity ratio calculated as current assets divided by current liabilities.
Main items of Home Depot Inc. financial statements.
Home Depot Inc. activity ratio calculated as total revenue divided by total assets.
Comprehensive income is the change in equity (net assets) of Home Depot Inc. during a period from transactions and other events and circumstances from non-owners sources. It includes all changes in equity during a period except those resulting from investments by owners and distributions to owners.
---
What's new
---
Most visited companies…
---