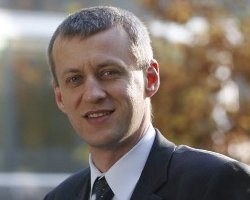 Financial statement analysis and common stock valuation
If you are a successful investor, you are able to take advantage of stock exchange potential for extraordinary profit, you always buy undervalued companies cheap and sell them expensive after their price has risen, you don't need to go inside. You will certainly not be interested in the Stock Analysis on Net.
---
Today, try for free:
The cash flow statement provides information about Oracle Corp.'s cash receipts and cash payments during an accounting period, showing how these cash flows link the ending cash balance to the beginning balance shown on Oracle Corp.'s balance sheet.
Because P/E ratio is calculated using net income, the ratio can be sensitive to nonrecurring earnings and capital structure, analysts may use price to operating profit.
To calculate EBITDA analysts start with net earnings. To that earnings number, interest, taxes, depreciation, and amortization are added. EBITDA as a pre-interest number is a flow to all providers of capital.
An approach to decomposing Oracle Corp.'s return on equity, return on assets, and net profit margin ratio as the product of other financial ratios.
Evaluates revenues and output generated by the Oracle Corp.'s assets. Operating performance ratios describe the relationship between the Oracle Corp.'s level of operations and the assets needed to sustain operating activities.
CAPM is a theory concentrated with deriving the expected rates of return on risky assets based on the assets' systematic risk levels. Systematic risk is the variability of returns that is due to macroeconomic factors that affect all risky assets. It cannot be eliminated by diversification.
---
What's new
---
Most visited companies…
---